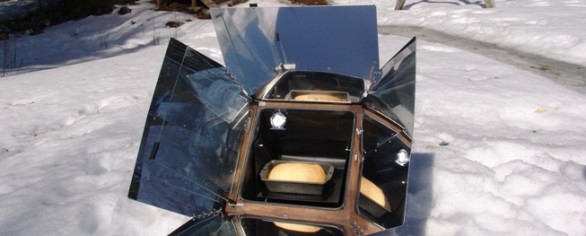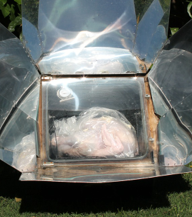 It's always a joy for me to teach my Solar Cooking class that I have this upcoming Saturday. Cooking with the sun is not only economical, but also resourceful!  Think about what you would do if your power were down?
The sun is (Lord Willing) a renewable source of energy on which we can usually rely most days. Why not harness it to do something we usually do most days – cook!
Not only am I teaching this class to show folks the difference between a home-made pizza box solar cooker, another solar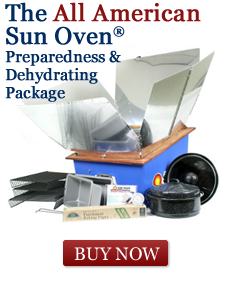 cooker (which I do not carry) and the Global Sun Oven – but also the NEW All AMERICAN Sun Oven with some really great features specific to our American cookware and more.
The updates and new features really do make this like a grown up 'easy bake oven' (I've said that a lot – because it's more fun and work to use it!)
Also this Saturday (right after the class) I have an interview with the Executive President of Global Sun Ovens International, Paul Munsen.  You can listen to that interview and get even more info: HERE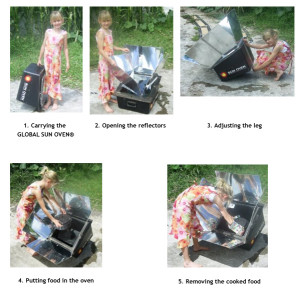 So easy to use and so fun!
If you're reading this blog – we would like to offer you a discount for a limited time on either of the Sun Oven Options we carry (Global Sun Oven OR All American Sun Oven).
Just put the code MGHBLOG in at check out and save $10 on any purchase of a Sun Oven (shipping is included for free) … as our way saying 'Thank you!' and our hope that you too will enjoy this versatile alternative cooking option!