You are here: Home » Cooking » Dehydrating Basics – June 22, 2013
You know, I wish everyone who read this blog post lived closer.  Mostly because my most favorite thing about my 'work' is teaching.  I really am not a fan of inanimate objects, retail sales or general accumulation of stuff…but I am a fan of acquiring skills and then sharing them with others. If I could make a living off of just sharing what I've learned through trial and error…I most certainly would!
So why am I blogging about a class that you may or may not be close enough to come take…well… because we hope to create this class as a downloadable video or a DVD.  Well, and yes, if you are close enough to the neighborhood – I'd love to meet you and share this experience with you (provided your interested of course).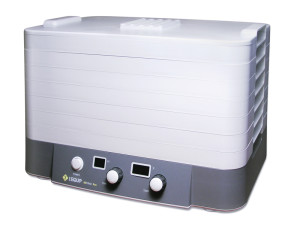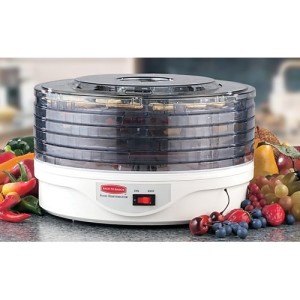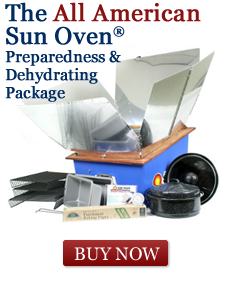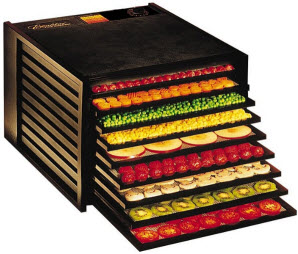 Dehydrating is one of the best ways to prolong the harvest and halt the spoiling of fresh produce (thus saving money).  As a matter of fact today – just before posting this – we were dehydrating some mushrooms in the All American Sun Oven just outside the shop door.  Why? Because they were on sale because they were too close to the 'buy by' date and we know we can make them long-term shelf worthy this way BEFORE they spoil!
Dehydrating requires no electricity for storage so when the power goes out, you still have shelf stable food available without all the added preservatives.
So if you are able…I hope you'll consider attending this (or any other class)!
The Dehydrating Basics Class will give you the basics of getting started.  We'll share some ideas of what dehydrates well, what doesn't and even some surprises with things you thought maybe couldn't BE dehydrated but can be!
Here's what we'll do….
Eat some samples and give you some recipes. (:
Learn Proper Storage instructions for your dehydrated foods.
Learn some Re-hydration tips.
Demo and try a couple of Non-Electric options to dehydrating.
If you own a dehydrator already – this is a chance to learn to take full advantage of this money saving tool!  I hope you'll attend if you can, or if not, perhaps we can send you the DVD later on!
FOR A SELF-SUSTAINING LIFE

Recent Posts

Recent Comments

Archives