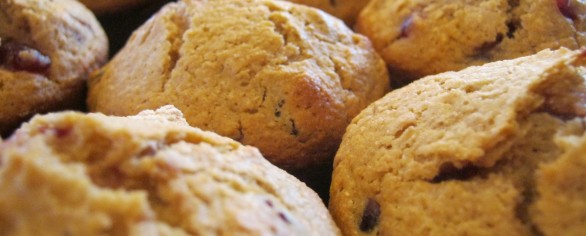 You know that phrase made famous by the Vikings in the Capital One commercial? "What's in Your Wallet?" – Well, let me ask: "What's in YOUR Fridge?"
On any given day that may be a scary question for some – but for most of us after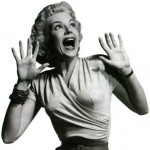 Thanksgiving, it's not only scary, it's a downright daunting and overwhelming question!
The answer is a resounding LEFT OVERS!
When faced with a myriad of foods that you don't normally eat during the year, left in odd amounts hiding or sliding around after Thanksgiving, some of us may be tempted to toss the left over food, given the turkey coma we have just induced.  But do not despair… There are many things you can do with left over Thanksgiving goodies so you won't waste your food budget by feeding it all to the dog.
Mashed Potatoes:
Portion them out into one cup servings, into baggies and freeze.  When you need to thicken a soup, top a pot pie or simply have a quick side dish (seasoned with cheese, chives, garlic, etc) – these are quickly thawed and used.
Sweet Potato Casserole:
Portion this out into one half cup servings, into baggies and freeze.  These make great additions for muffins and can be added in to winter squash soups. Again they are a stand alone side dish at a far later date.
Green Bean Casserole:
Given that this is usually laden with mushroom soup and fried onions – it usually doesn't keep well for too long.  Plan on tossing this into your turkey pot pie as an added green veggie and cream soup base.  The onions will soften and blend with the other ingredients…no one will know that you used it there.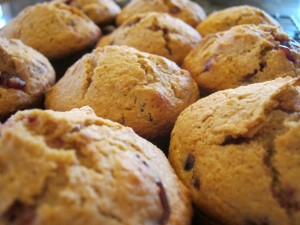 Cranberry Relish/Jelly:
Also another great add-in for muffins. It turns your muffins a sweet pink and you don't have to add as much sugar as the usual recipe.
Turkey:
I'm not sure why we always have way more turkey than I think we will.  After days of turkey sandwiches – it's still HERE!  So here are some thoughts…
Break the bones with the meat on them, boil and make broth that can be frozen or canned.
Then de-bone all the meat you can glean (we ended up with a gallon bag of bits) and make any number of things such as turkey and rice soup, turkey pot pie, turkey salad for wraps or sandwiches, turkey tacos (use taco seasonings), turkey barbeque on a whole wheat bun.  Yes, all of these are on the menu for the next few weeks at our home.  Simply label and freeze portion sizes to make the specific meal.
Once you've tended to the left overs and they are in their proper place (not hiding in the fridge or trashed) you can move on to some more 'normal' meals and enjoy the fact that you can give Thanks for having this other food on hand!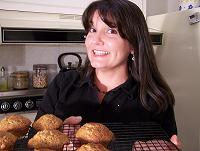 Donna Miller is a teacher, author, sought-after speaker and trainer. She has been a both guest and host on internet and broadcast radio talk-shows and in television interviews. She enjoys teaching online and local classes & ladies retreats for people to learn whole food cooking, budget friendly techniques and preparedness skills. Donna is happily married and has three adult children, and a daughter in-law. She and her husband (Joseph) are the founders of both Millers Grain House , Your Preparation Station and are on the board of PREPARE Magazine.