Browse our FAQs & Knowledge Base!
Do you have a question about a grain mill, wheat flour, dehydrator or perhaps which is the best wheat to use in a recipe?  We have developed an extensive knowledge-base that offers a tremendous resource of information for milling, baking, whole grains and wheat flours, and many other areas in your kitchen and home.  It  is continually expanding with the information and training you need.
Visit our Video Archive!
Our video archive is our newest resource for training and encouragement. Our goal is to offer a hands-on approach to help you with your milling and baking. We share a lot of excellent resources and tips on how you can stretch your groceries in the kitchen. We hope you enjoy this valuable training resource and will share with your friends. Also, be sure to subscribe to our video channel so you can be updated when we make new videos!
Support that goes Above & Beyond Expectations!
We are so very thankful for our Customers and Visitors and find it a great pleasure to serve. Our priority is always to provide superior Customer Service whenever we have the opportunity. If you are unable to find the answer to your questions in our FAQs & Knowledge-base, we will be happy to assist you. Every question helps expand our knowledge-base. So, please visit our support page and submit your question.
Join me in the Kitchen!
Every week, it is my pleasure to host a radio show to share 'Encouragement in the Kitchen' with money-saving tips, baking techniques, budget stretching, and healthy ideas that often include a bit of humor. I hope you'll join me live, but if you can't make it because of some other pressing appointment, don't worry…you can use the same link later to listen to the show's recording. In fact, you can go back and hear them ALL if you're new to the show!
ONLINE SHOP
We offer an extensive selection of grains, mills, dehydrators, canning supplies and more to equip both you and your healthy kitchen.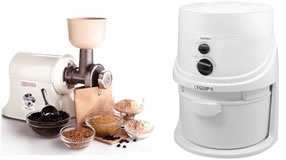 Visit our Secure Online Store to take advantage of our low-prices and quality products. From top brand grain mills such as Nutrimill and Wondermill, to a huge selection of whole wheat and grains. You will find what you need at Millers Grain House.
BULK DELIVERIES
Do you live in the Western North Carolina area? If you live in our delivery area, you may be interested in a bulk purchase.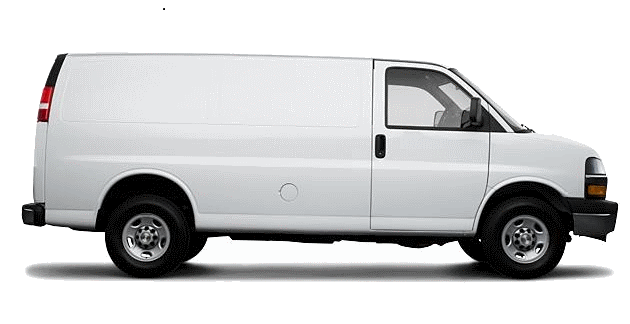 If you'd like to get bulk foods, whole wheat and grains, essential oils, herbs and more dry goods at the lowest prices possible (and live within our delivery area) you may be interested in our bulk delivery route.   Save some time and money on your pantry goods.
CLASSES & RETREATS
Gaining the skills and lost art of using whole grains and real food can make you a star in the kitchen. Let us help!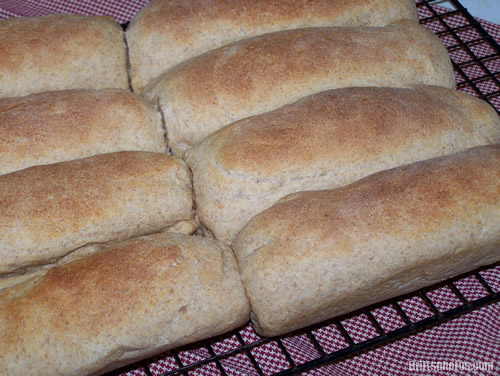 It's always nice to have someone help in the kitchen! I'd love the honor of helping you! We have Free Online Classes (linked?), Local Classes, and soon a special Membership Site with exclusive classes (linked?) to help you get the very best hands-on encouragement!

JOIN OUR NEWSLETTER…
We want to invite you to become a special part of the Millers Grain House family.  Join our free Newsletter so we can pamper you with some important events and money-saving offers.  Here are some of the benefits you will receive each month:
FREE RECIPE each month using healthy, whole grains & whole food.
SPECIAL OFFERS and Coupons to help you SAVE money.
PRIORITY NOTIFICATION on Special Events, Retreats, and Kitchen Webinars
Reminders and updates for ONLINE CLASSES or LOCAL CLASSES.
FREE whole grain TIP each month, and MUCH MORE!
Sign-up today for our Newsletter so we can keep you in the loop, and share some very special discounts!
Donna Miller, is a breath of fresh air in teaching Bread Classes!!! It is a back to basic, down home, hands on, questions/answers, enjoyable atmosphere..along with being tutored by a lady who is like a wonderful Mom or Grandma in showing you how.  Only difference,.. Donna doesn't look like Mom/Grandma! It is wonderful to enjoy a little of what our Forefathers had in the taste, health & satisfaction in making one's own goods from whole grains ? My husband is completely sold on it !  As a customer of Millers Grain House, in every area we have been very pleased !!! Donna has been very faithful, courteous, all ways there to answer any questions, along with a video site to help you as well. This business is a blessing for us to patronize. It has our highest recommendation! Great products, business values, and wonderful public relations... (the way a business should be) .

B. Hilfiker

Very Happy Customer

What an awesome day we had, learning to bake bread with Donna.  I had always produced 'flops!' Now, with Donna's great teaching, I have had nothing but successes! We had a day filled with fun. Donna is a great teacher..

K. Ward

A Great Day!

Donna's classes are awesome and fun! She practices what she preaches and she really knows how to make it simple and teach someone else. Millers Grain House is where my long term storage foods come from - I love the personalized service!

L. Coan

Awesome and Fun!

I have been a customer of Millers Grain House for over 2 years. We were thrilled to find a local source for high quality, bulk food. We have bought a wide variety of products from Donna and have never had a complaint. In addition to food products, I have purchased grain mills and storage buckets. Great products, great service, and great prices. I have attended 3 of Donna's baking retreats and have learned an enormous amount as well as making some good friends. When you do business with Millers Grain House, you will become a friend, not just a customer.

S. Kanode

Great products, great service, and great prices.!