About Us
It is our deep desire serve to help "Prepare you and your kitchen with tools, tips, skills and encouragement."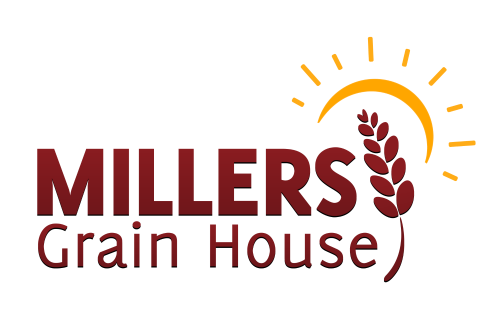 Millers Grain House Online Store
828.536.4988
Hello and Welcome to Millers Grain House Blog Site – our little home on the web.  We want to extend our greetings and gratitude for your visit with us.  On behalf of the whole Millers Grain House team, please enjoy your time on this site and our other ones listed below.  Please be sure to let us know if we can help you in any way.
It is always our pleasure to serve you!
Some Information on Millers Grain House
Millers Grain House began in 2007 as an outward expression of our heartfelt desire to serve others and was launched with the purpose of providing quality products and purpose-filled training. We have been blessed to watch Millers Grain House grow into a vibrant community of customers and friends who share the interest of whole grains, and healthy, whole-food living. We are always looking for others to join with us along this journey and are grateful for the opportunity to share whole wheat milling ideas, baking tips, recipes, and a lot of money-saving suggestions.
On this site, we will be sharing the tips and resources from milling and baking with whole grains, along with ideas for living more frugally and saving money on your grocery bill. We'll also share our special recipes for some of the best tasting fresh breads you will ever put in your mouth.
As you browse this site you will want to be sure to also visit our online store for more recipes, bulk foods and see the items we've tried and tested in order to recommend them to you. Helpful information can also be found on our FAQ and Knowledge-base.  You may also enjoy learning and watching and also our Videos.  In addition to being a great resource for information, they will also give you some insight into our heart and knowledge.
MillersGrainHouse.com continues to expand services and we look forward to a very successful future, as we continue to share our passion, creativity, and expertise in milling, baking and family.  We hope you enjoy our site.
Best Blessings!
Millers Grain House Family
__________________________
About Joeseph Miller: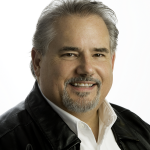 Joseph Miller is a believer and follower of The Risen Messiah. He has been married to his wife, Donna for 30 years and is the delighted father of three adult children and the new family additions of  a daughter-in-law and a new son-in-law. 
Joseph  has over 25 years of service as CEO for Ministry and Non-profit Organizations.  He has also been instrumental in the growth of several corporations, one of which grew from a few thousands per month to monthly sales well over 26 million dollars, mainly due to Joseph's innovative customer relationship training and sincerity to serve the true needs of others. 
Joseph is currently a sought after consultant for numerous multi-million dollar For-profit entities and the Chief Visionary Officer of PREPARE Magazine. Many of his personal insights and devotions can be found online at The Joseph Report.
__________________________
About Donna Miller: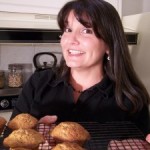 Donna Miller is a believer and follower of The Risen Messiah, the wife of 30 years to the love of her life Joseph, and the mother of three, amazing home-school graduates. She's now been further blessed, as her family has grown with the additions of a daughter-in-law and a new son-in-law. 
The Millers are the owners of Millers Grain House, the founders of PREPARE Magazine and the Organizers of WNC Preparedness Group in Asheville, NC.
Donna is the hostess of the three popular internet radio podcasts: "Surviving on Shoestrings", "The Back to Basics Kitchen" and "Your Preparation Station" found on Blog Talk Radio , Stitcher and iTunes. She also hosts a popular YouTube Channel that she hopes will help encourage others to enJOY playing with healthy food and saving money.
Donna is a sought-after speaker and trainer, a published author and a freelance writer for multiple blog and recipe sites. She teaches local classes & ladies retreats and also travels to teach hands-on lost skills to others.
Donna's desire through all of these endeavors is that God be Glorified as she shares. Her deep desire is to help "prepare you and your kitchen with tools, tips, skills and encouragement."