Okay, I say the description of  'great' …and then I feel like an egomaniac since they're my books…but I have had a lot of folks say they really like them so I'm just going off of their feedback when I say 'great'.  Please don't think I'm tooting my own horn :/
I enjoyed writing them, testing the recipes and making sure I could convey exactly what I would if you were right here in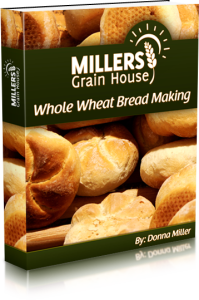 the kitchen with me.  So, it is my hope that they are something you will enjoy too.
The two e-books are my "Supreme Bread Making with Bagel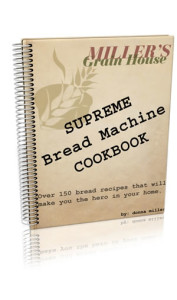 Video" and my newest "Whole Wheat Bread Making".  By clicking those links you'll see what is in each e-book.
BUT… this post is more than showing you these to e-books…I want to give them to you if you win!
You can enter this Giveaway to have a chance to win BOTH!
Take a look at how it's set up. You don't HAVE TO do them all…but the more you do, the more points you rack up toward extra entries in the Giveaway!  So…it's up to you how many points toward wining you will want.
The Giveaway contest ends this Friday!